Harwal Enterprises accepts orders for the design of any translucent structures. The work is carried out by highly qualified design engineers of the design bureau of the factory.
Our employees have relevant education along with rich practical expe- rience and are well versed in construction technologies. This allows the design team to easily solve problems of different levels of complexity,to be responsible for the quality of the projects carried out and guarantee compliance with the requirements and standards.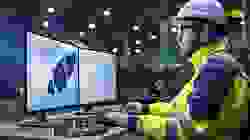 Modern high-tech equipment is installed and functions in the workshops of the plant, which allows us to manufacture aluminum translucent structures for projects of any type and complexity.
At the factory, you can order the design of any translucent structures from glazed facades, roofs, window and door systems, to balcony and stair railings.
We comply with the terms of the contracts that allows customers to successfully execute a project without defects and omissions in the stipulated period.